Now that the "Nutter Era" is officially past tense, and Jim Kenney is managing this obstreperous city, we'll be seeing a lot less of Michael Nutter, the person. Yet the architectural additions and deletions that occurred during his tenure will stay with us for a long time. What were its hallmarks?
Sadly, this period yielded very little of the kind of architecture that ends up in the history books. That's partly because Nutter took office as the United States was slipping into the Great Recession and developers' best-laid plans were going awry. Lacking cash for major public undertakings, Nutter's team became an early adopter of tactical urbanism, like pop-up beer gardens and painted bike lanes. One of his administration's most lasting design legacies turned out to be its enthusiastic embrace of the temporary.
At the other end of the spectrum was a trend so ubiquitous it practically flew under the radar: the rowhouse boom. Roughly 4,000 of these vertical single-family houses were erected during the Nutter years, catapulting unchanging redbrick neighborhoods into the 21st century.
Every mayor is, deep down, a master builder. Many qualities that make a project memorable, like materials and formal details, are beyond the city's control, but a mayor can set the tone, establish priorities, and, most crucially, use the respect for the office to twist arms.
Nutter and his team did that with varying degrees of success. Here are my 15 candidates for the best and worst designs completed during his tenure. You can start disagreeing now.
The good
The new rowhouse. Packed with the kind of amenities once synonymous with a house in the suburbs, the teeny trinity has morphed into a McRowhouse – bigger, taller, wider, grander, and more expensive. The new designs allow people to live in the city without giving up the domestic comforts that Americans prize. Unfortunately, too many come with front-loaded garages. They can also upset local economic and class dynamics.
image: http://media.philly.com/images/20160122_inq_sky22z-xx.JPG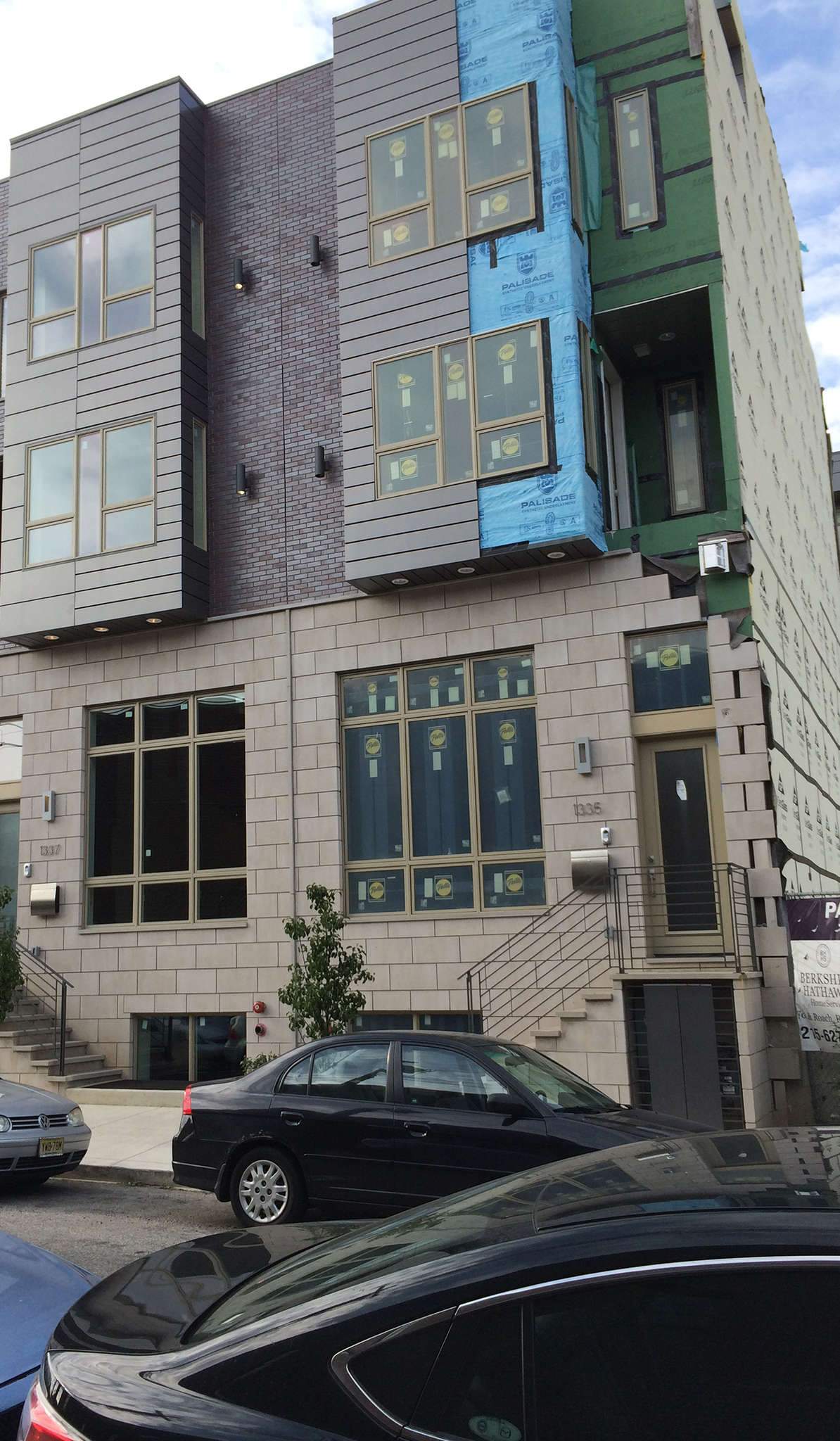 Singh Center for Nanotechnology. This sublime glass outcrop at 33d and Walnut by Weiss Manfredi is as much a piece of man-made topography as it is a building. The University of Pennsylvania building is also the only Philadelphia design during Nutter's tenure to make the cover of Architectural Record.
image: http://media.philly.com/images/20160122_inq_sky22z-c.JPG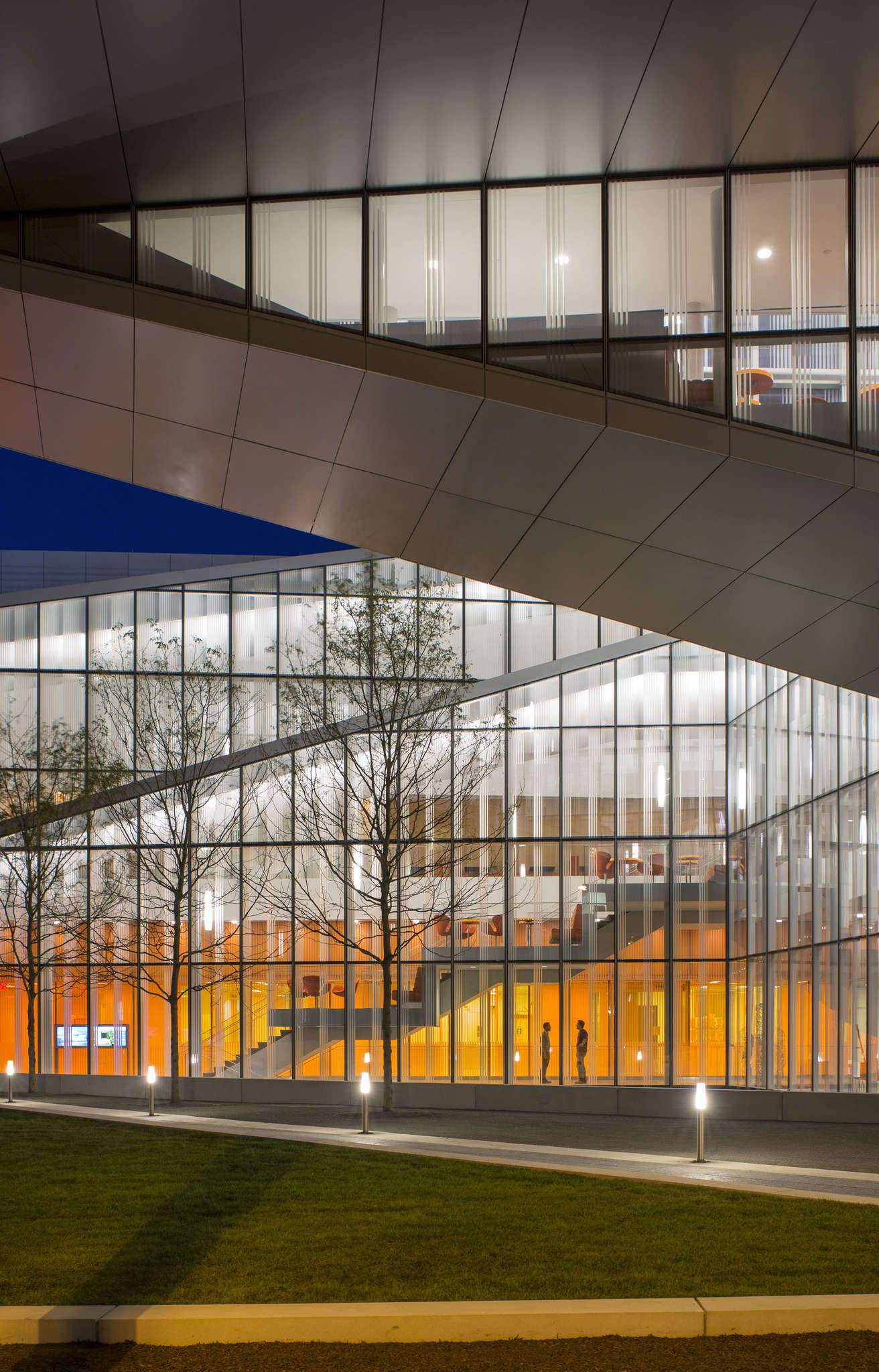 The Barnes Foundation. Despite being crammed onto a site that is too small for its purpose, and that devotes too much space to the car, the museum on the Parkway by Tod Williams and Billie Tsien is itself a great, sensuous work of art. The architects pulled off the impossible trick of replicating the Barnes' Merion galleries without making them feel embalmed.
image: http://media.philly.com/images/20160122_inq_sky22z-gg.JPG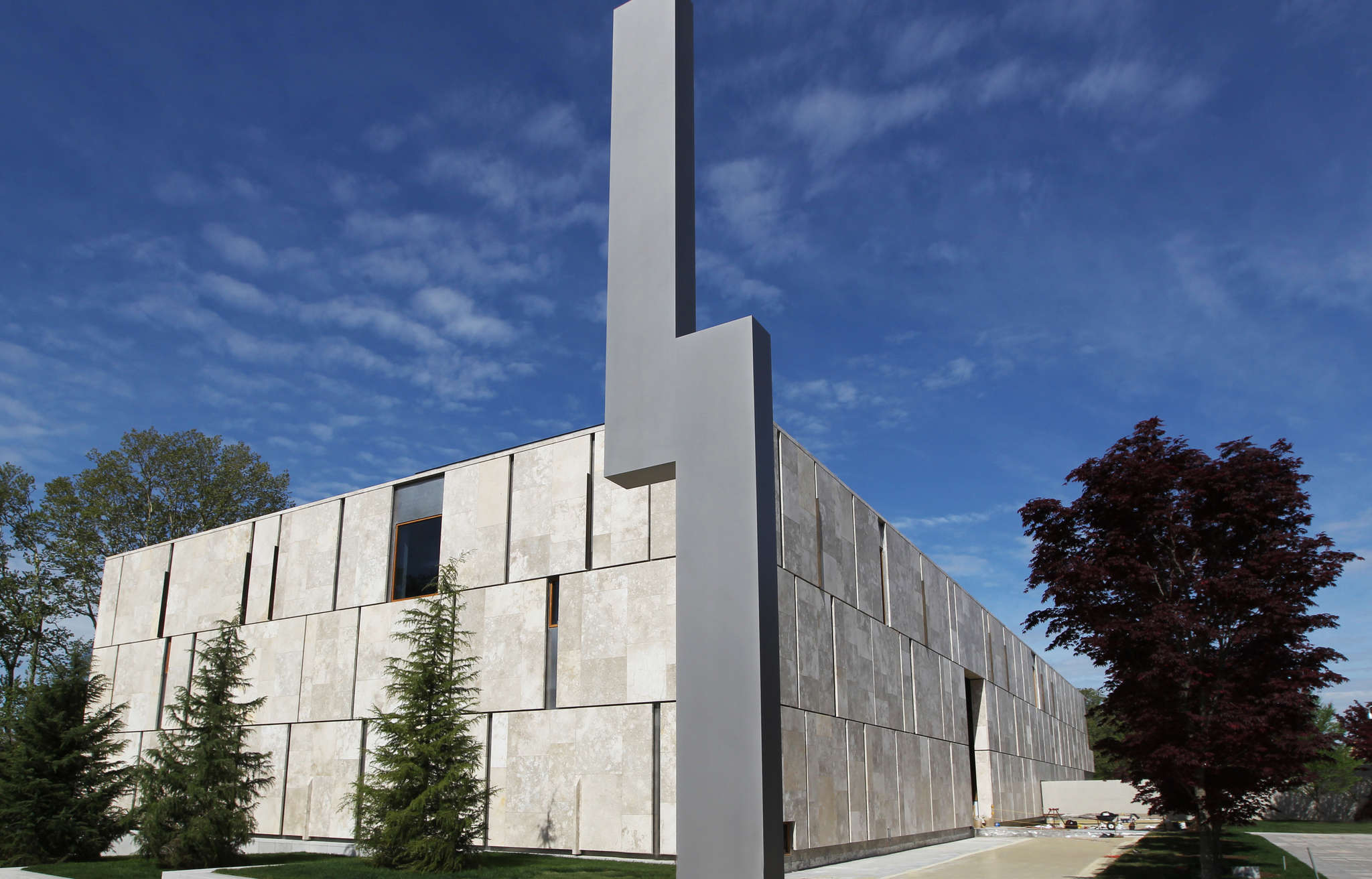 Antoinette Westphal College of Media Arts & Design. MS&R's Jefferey Scherer and Garth Rockcastle took the 1978 "decorated shed" created by Robert Venturi and Denise Scott Brown and blew out the interior, turning an open-plan office space into a mind-blowing, Escher-inspired puzzle. Just walking into the Drexel University building at 35th and Market will make you more creative.
Affordable housing. Two projects, Paseo Verde at Ninth and Berks and the John C. Anderson Apartments on 13th Street, offer proof that low-income housing can slip easily into the urban fabric, and look good doing so. Transit-friendly Paseo Verde includes 67 market-rate units and ground-floor retail, and Anderson caters to LGBT seniors. Neither would exist without Nutter administration support. Both are the work of WRT.
image: http://media.philly.com/images/20160122_inq_sky22z-j.JPG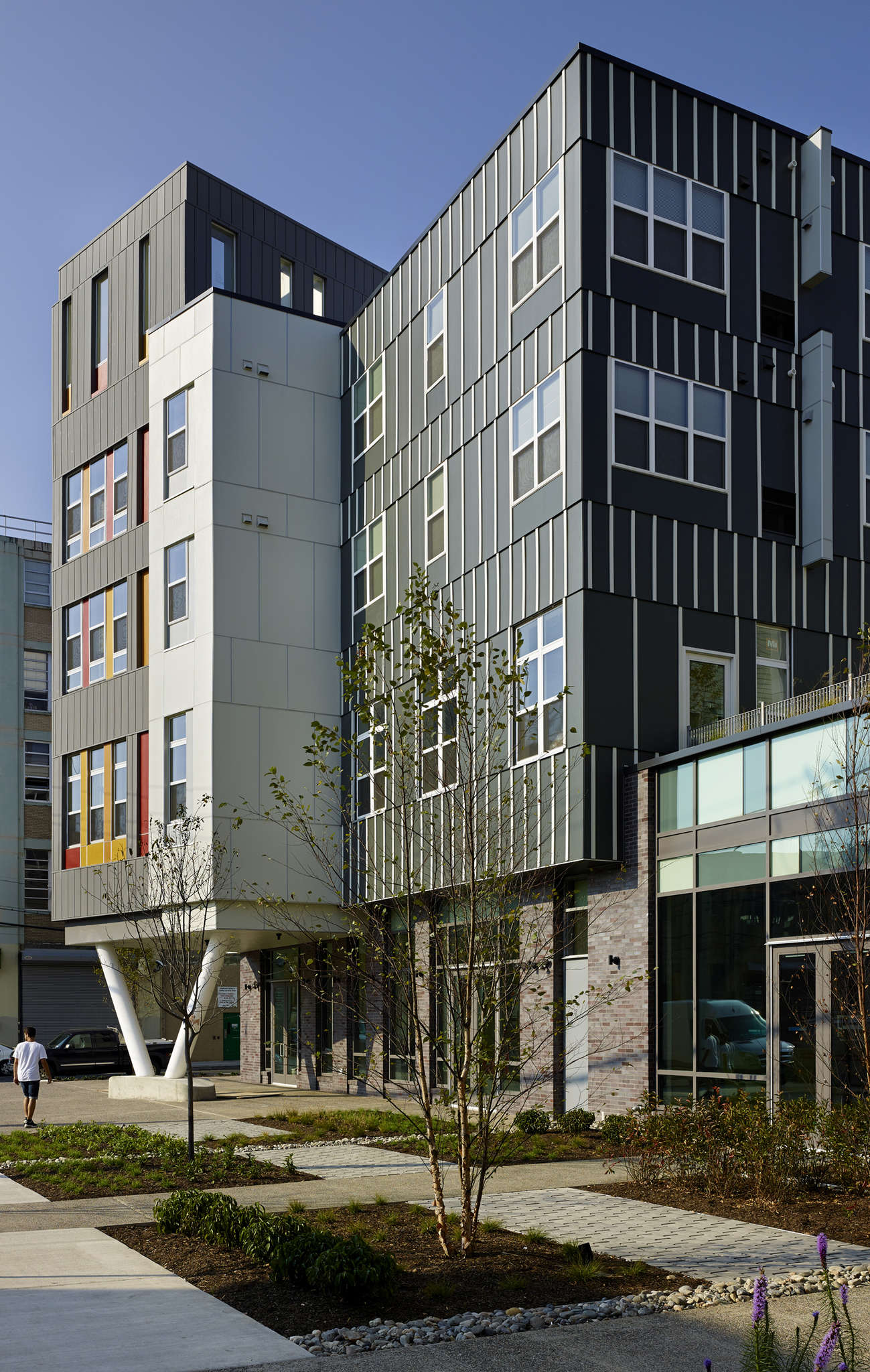 Cheesecake Factory building. Who would have expected a three-story commercial building to make our hearts race? BCJ's cutaway at 15th and Walnut challenges the modernist idea that glass walls are curtains that lightly enclose space. Instead, you perceive this building as having thickness.
image: http://media.philly.com/images/20150814_inq_sky14z-c.JPG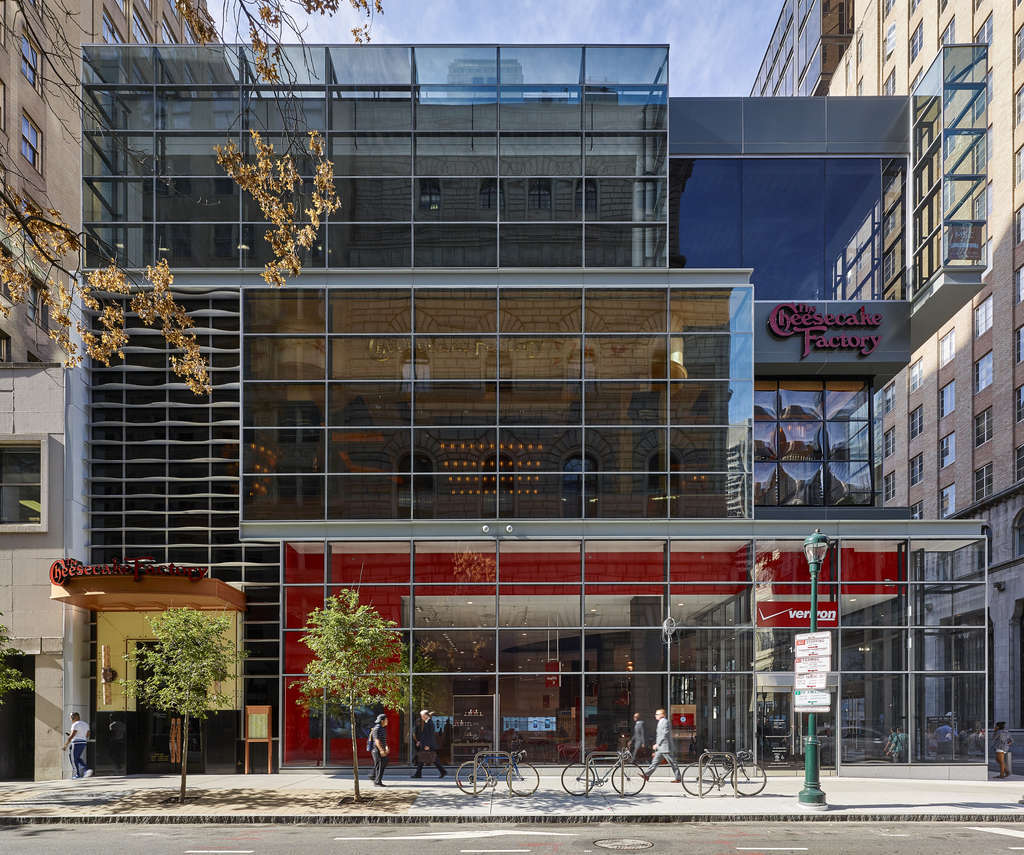 Great saves
Although Nutter is fairly criticized for his expedient treatment of Philadelphia's historic patrimony, he deserves applause for some big rescues: Willis Hale's long-suffering Divine Lorraine on North Broad and a pair of Germantown white elephants, the Nugent and Presser Homes. Sensitively renovated by JKR Partners, both house low-income seniors.
image: http://media.philly.com/images/3_north08_divine_lorraine.JPG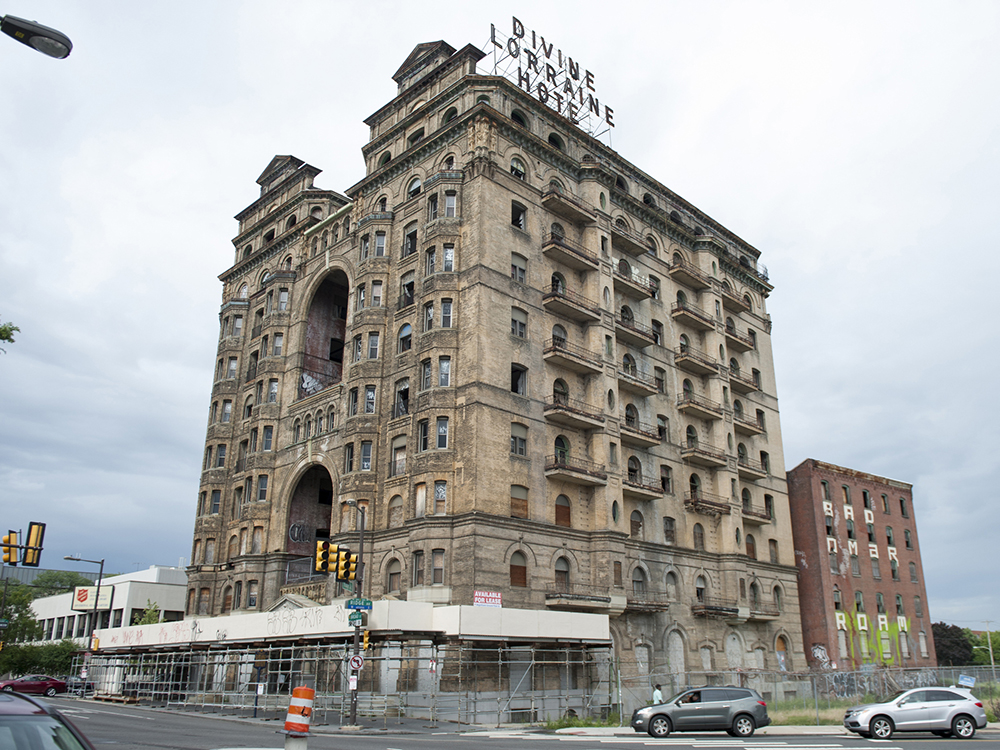 image: http://media.philly.com/images/20140525_inq_re1deal25z-a.JPG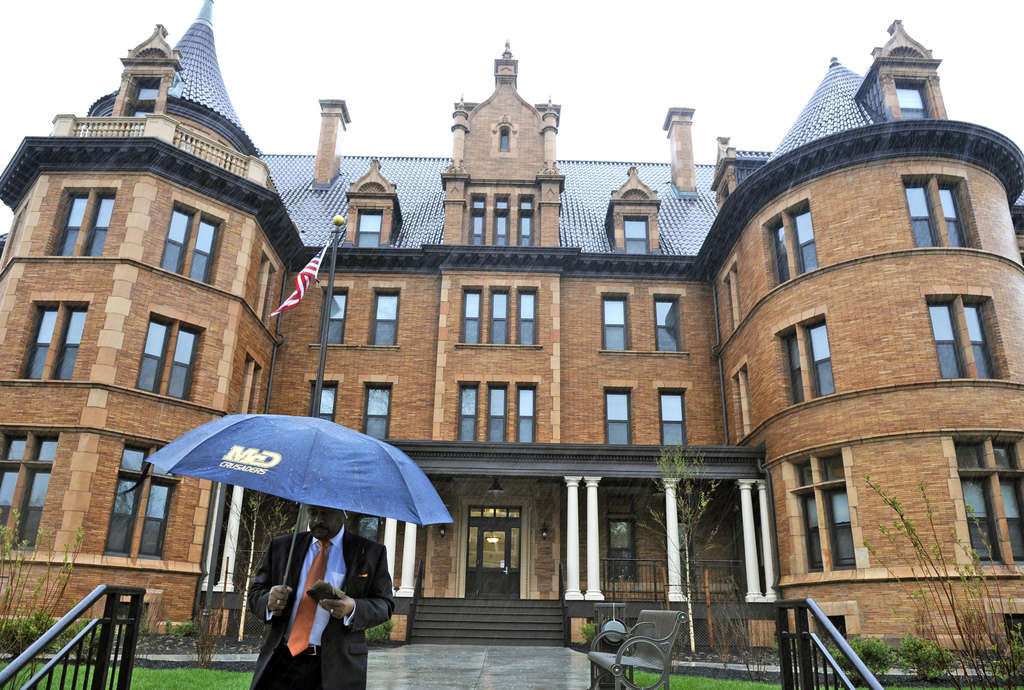 Pine and Spruce bike lanes. There were bike lanes before, but these wide, buffered crosstown versions helped legitimize bicycles as transport.
Niche parks. The Nutter era was a golden age for park building, especially parks that cater to specific users. Sisters Cities serves the preschool set, Paine's Park provides a lush oasis for skateboarders, and the Schuylkill Banks Boardwalk lets trail users walk on water.
image: http://media.philly.com/images/ptrail06z-a.jpg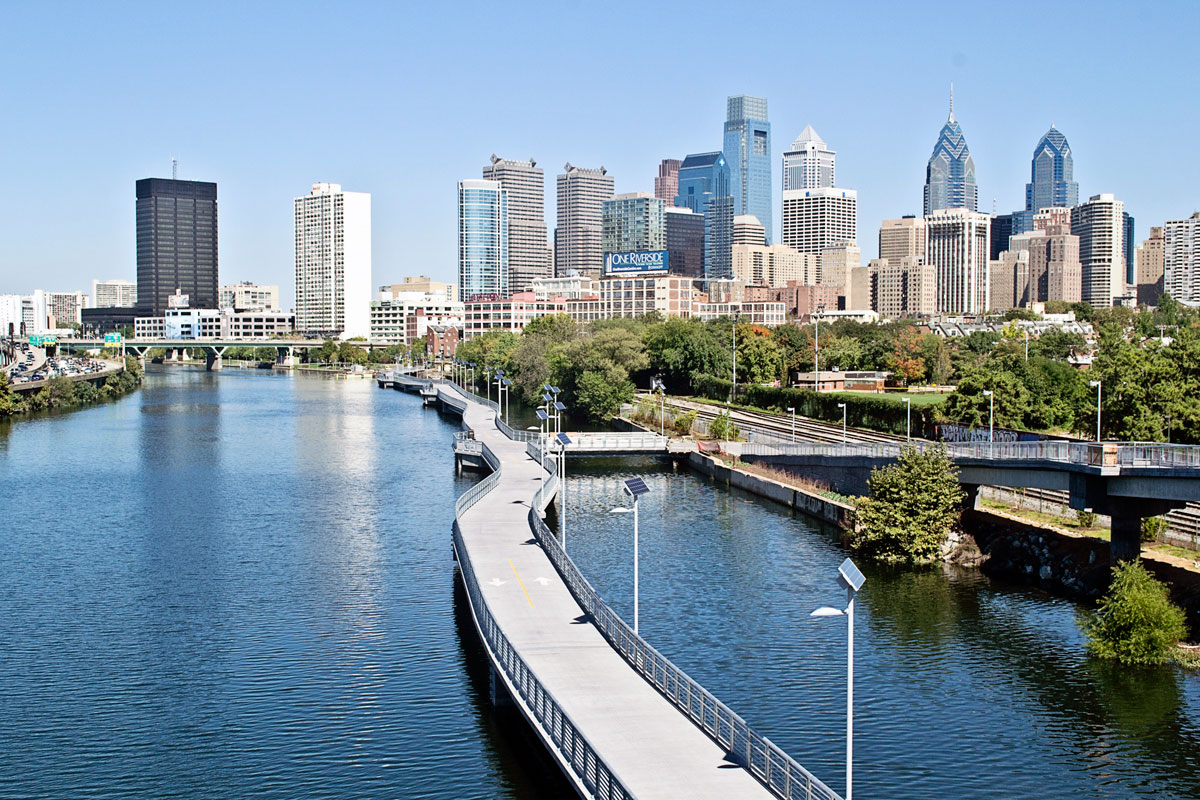 And now the bad . . .
1900 Arch apartments. This building wasn't designed, it was canned. Light-repelling metal panels span the surface, mimicking a retail bar code in a depressing gray-blue color scheme. For some reason, a large patch of the 19th Street facade has no windows. How can such a dreary building rub elbows with Norman Foster's elegant Comcast tower? Blame Varenhorst architects and developer PMC.
image: http://media.philly.com/images/20160122_inq_sky22z-x.JPG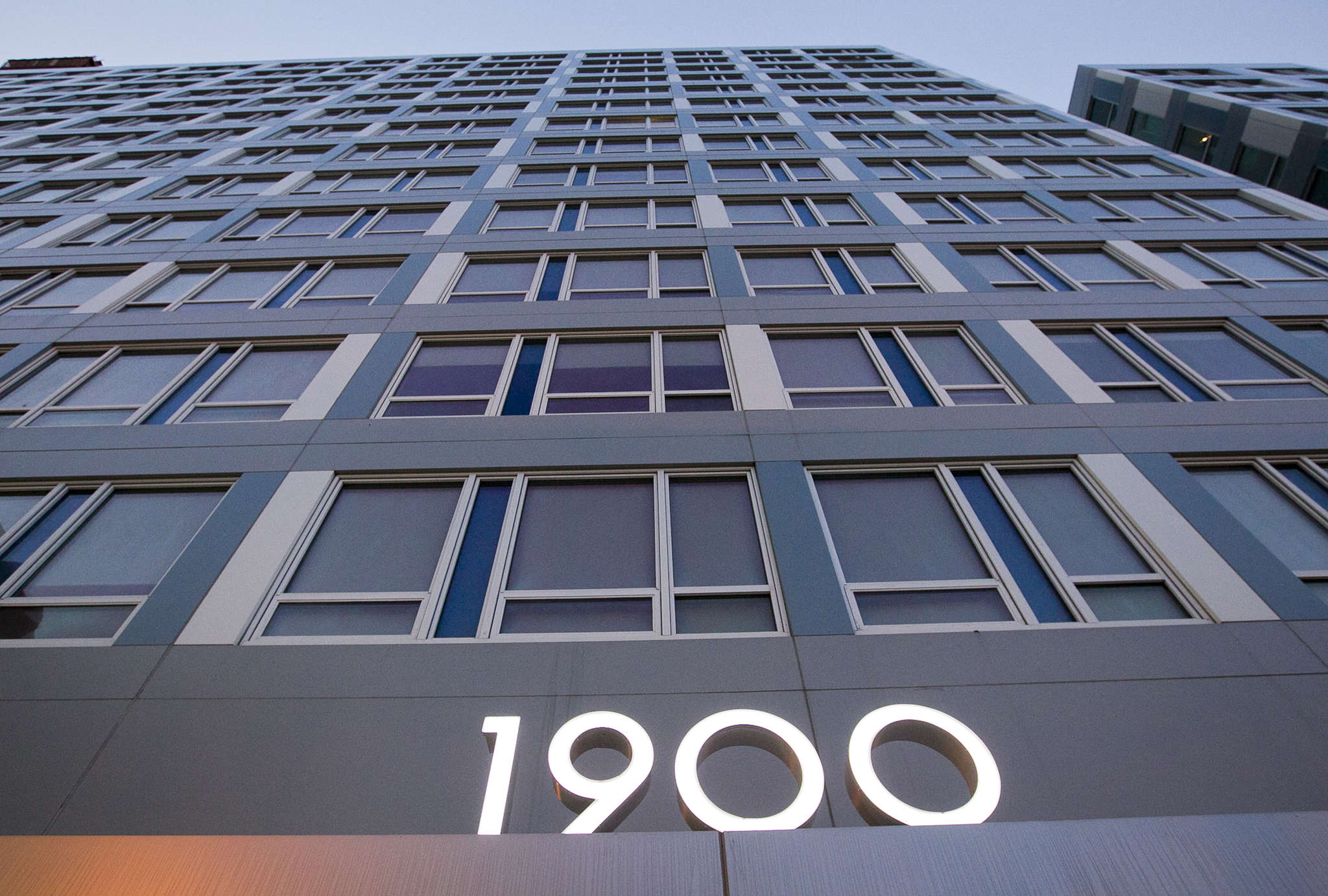 Home2Suites. This is what happens when a highway motel chain dumps its standard formula into the big city. Slathered with sickly yellow, synthetic stucco – another architectural scourge – it looks like a plastic box next to the mighty stone Reading Terminal Market. Given that public subsidies covered nearly half the $59 million cost, we were badly overcharged.
image: http://media.philly.com/images/cheaphighrise-LRG.jpg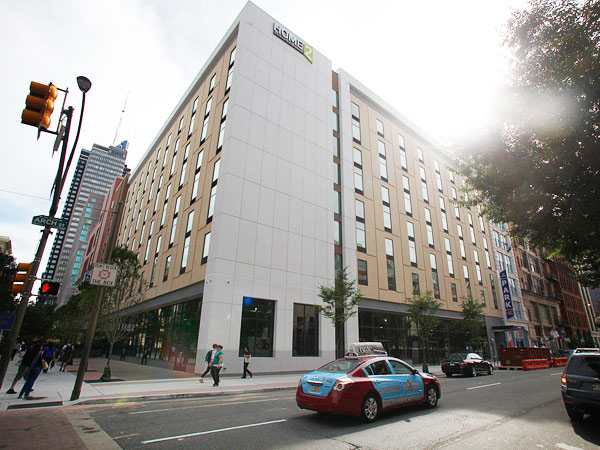 Family Court. Bad enough that the Pennsylvania Supreme Court outsourced a temple of justice to a second-rate office developer and well-connected lawyer, but did the EwingCole design at 15th and Arch have to be a variation of the boxy Penn Center buildings? With the lights on at night, it looks as though someone forgot to finish the interior walls.
image: http://media.philly.com/images/20160122_inq_sky22z-s.JPG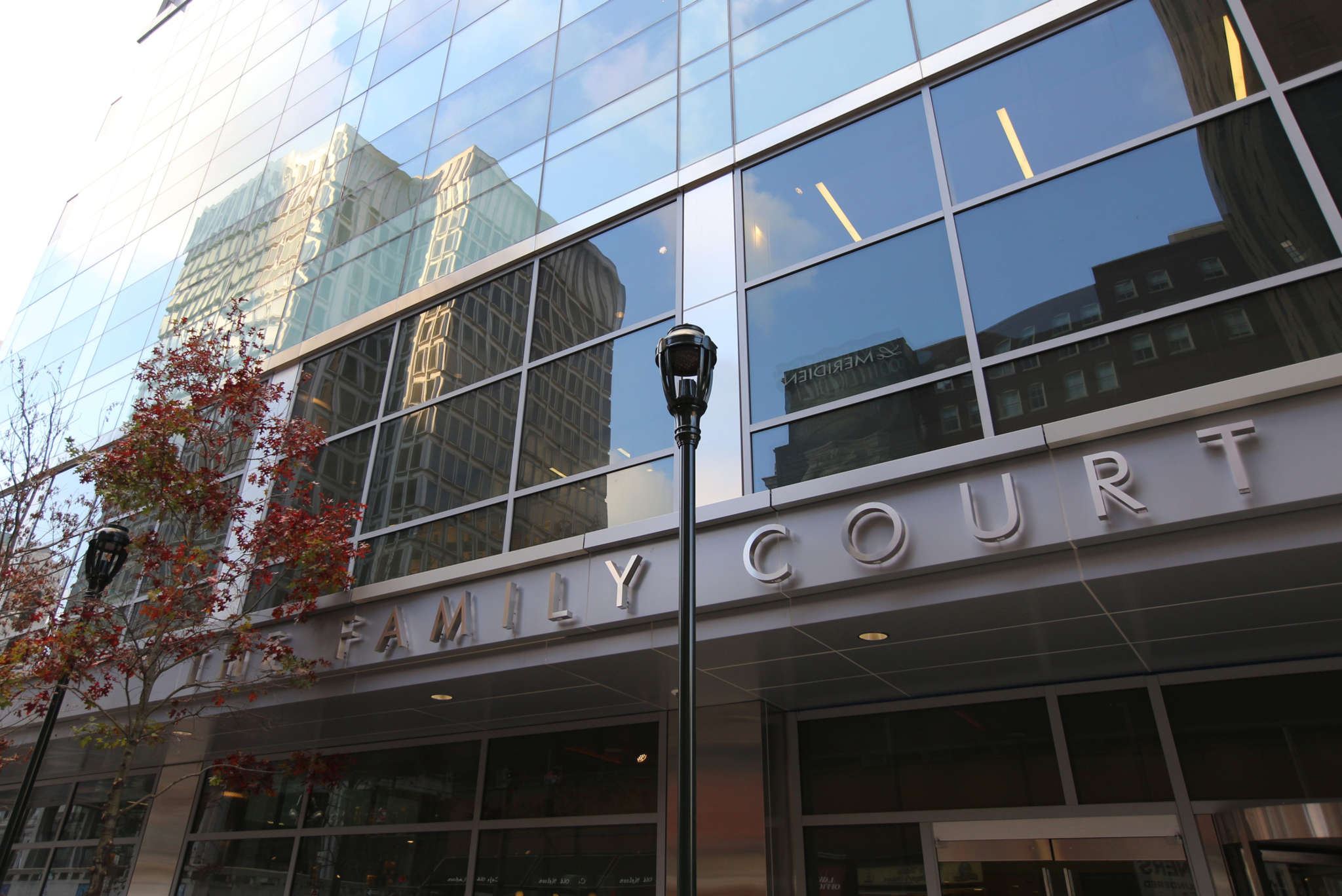 SugarHouse Casino. Tell me again why we sacrificed a beautiful stretch of the Delaware River for a big, windowless box and an even bigger garage?
image: http://media.philly.com/images/SugarHouse2.JPG
Great losses
Let us always remember that the dazzling, historically protected Boyd Theater was lost on Nutter's watch, in a bait-and-switch developer deal. During his tenure, churches fell with depressing regularity, including ones designed by noted architects like Samuel Sloan and John Notman.
North Broad light poles. The city spent $14 million on a North Broad Street makeover and all we got was a phalanx of metal poles. The money would be better spent fixing sidewalks and making the street safer for pedestrians.
image: http://media.philly.com/images/20160122_inq_sky22z-v.JPG